What is first contentful paint in pagespeed?
Contentful pain in pagespeed is the the display of content on the screen of your website visitor. This display is important because visitors will not want watch a blank screen for long. The general rule of thumb is 2 to 3 seconds. Pagespeed will tell you how long it will take before your website visitor will see your visitors' screen is filled up. In the screen shot below, it showed 2s.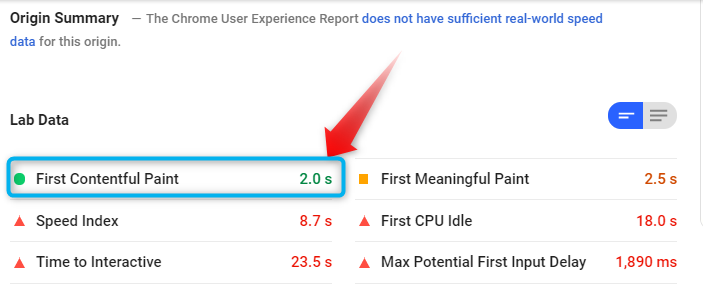 This result is for a mid-tier mobile phone according to Google Doc. This is important because you won't want to measure against a high performance mobile phone, neither do you want to measure against an arcade 3G phone. The indicator that the result is for mobile can be found at the top left hand corner of pagespeed results.
If you are able to score well for mobile phone, chances are, you won't have problem with desktop. But it is important to check that as well. Both results are given when you run pagespeed. The results is just a toggle away.