Misleading high score on pagespeed
Having a good score does not mean that your visitors will see your website faster. In my test on http://www.everydayexcel.com, I had a score of 96 on pagespeed insight. My wesbite loads in 2 seconds on mobile (First Contentful Paint) .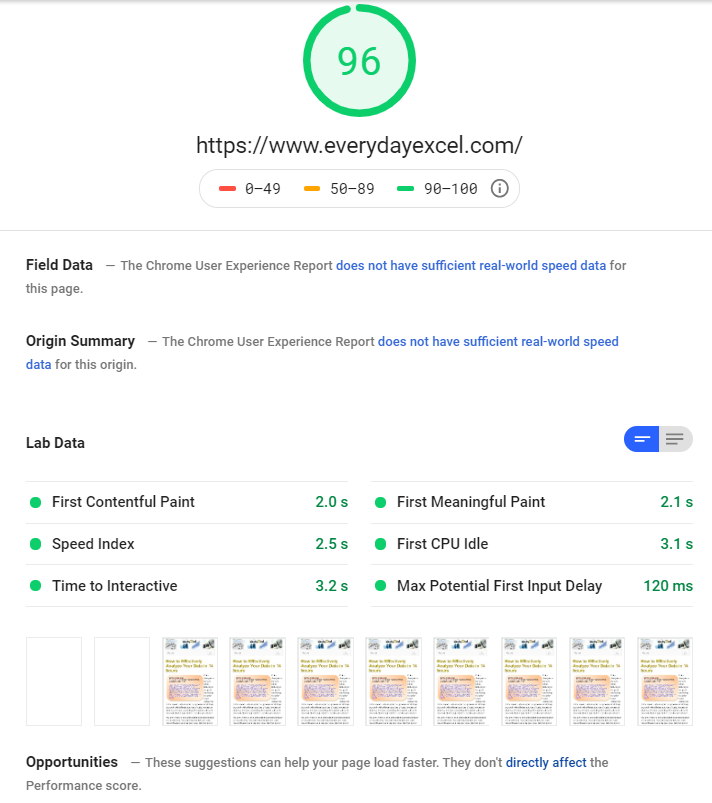 Whereas another website that I tested, the score was only 28 but it is visible to the visitor in 1 seconds (First Contentful Paint)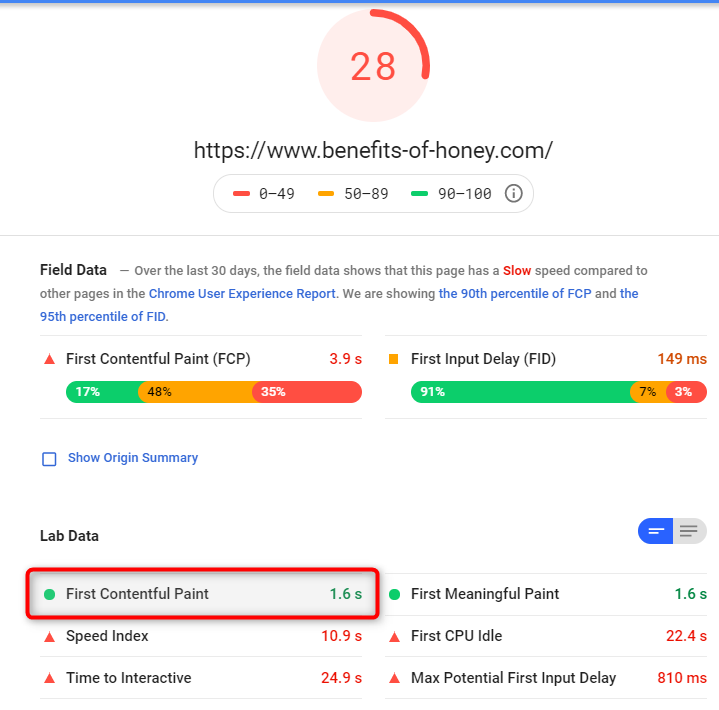 I used to think that the score is most important but I changed my mind. The First Contentful Paint is the most important, especially mobile because this determines whether my visitors will leave my website before they see it. There are stats which suggest that visitor will leave if they see a blank screen for more than 3 seconds. The longer a blank screen shows, the more visitor will leave without reading the content.